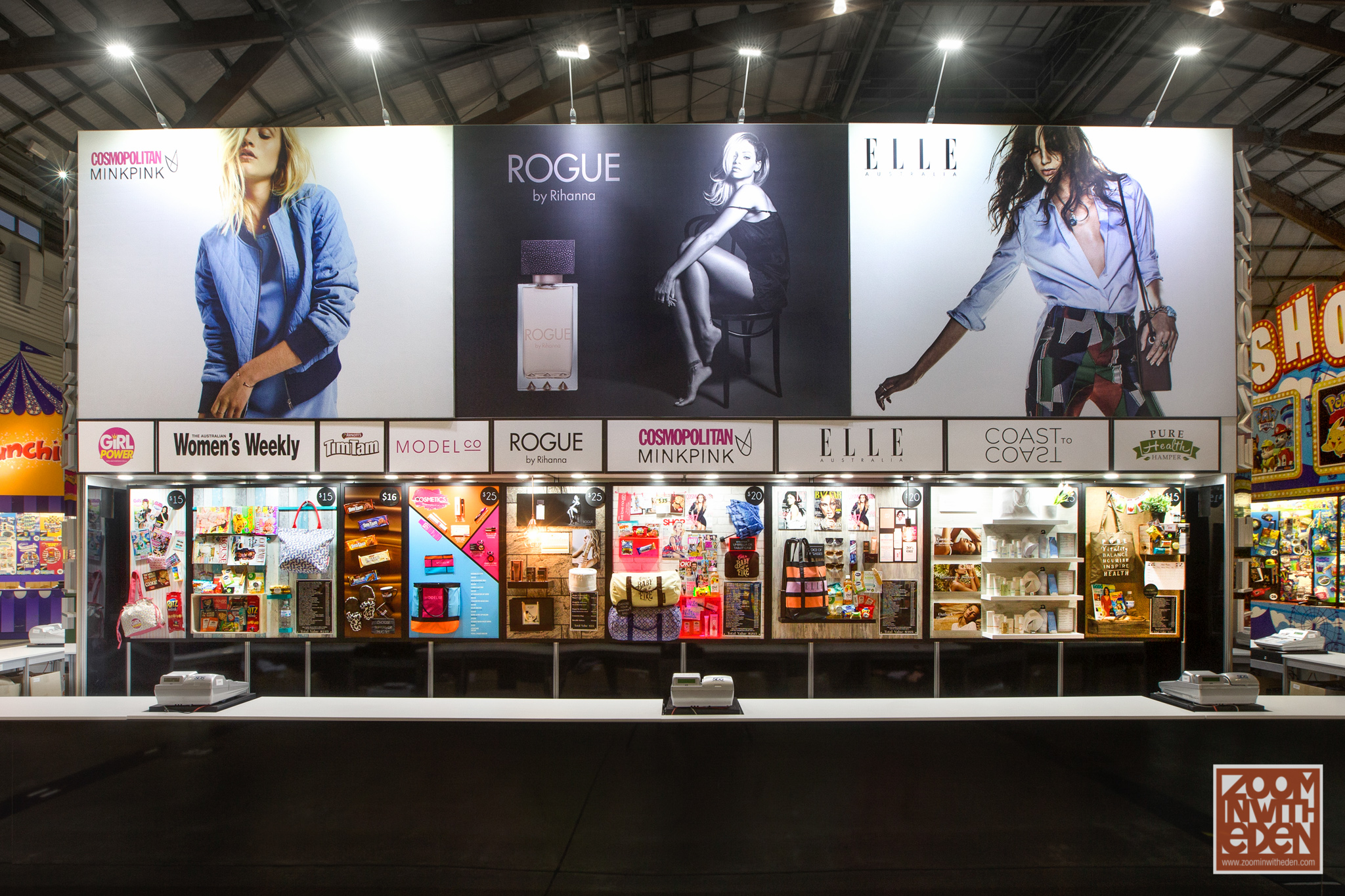 20 Apr

The Emporium

We had a pleasure of recently working with Chicane Marketing http://chicanemarketing.com.au/ to photograph "The Emporium" at Sydney's Easter Show.

Our client was extremely impressed with the quality of our photography.

Chicane Marketing specialises in sampling and distribution in the consumer events space. They are Australia's fastest growing Showbag company, with a portfolio of partners that spans confectionary, beauty and publishing. This year, they launched a new stand at the Sydney Royal Easter Show: The Emporium. The Emporium retailed the Show's most premium Showbags, which included ELLE Australia and Rihanna perfumes. The aim of the new stand was to capture a retail feel whilst delivering on the special needs of Showbags. The new stand was welcomed incredibly positively by customers and industry professionals alike. It achieved much success with all Showbags selling out!